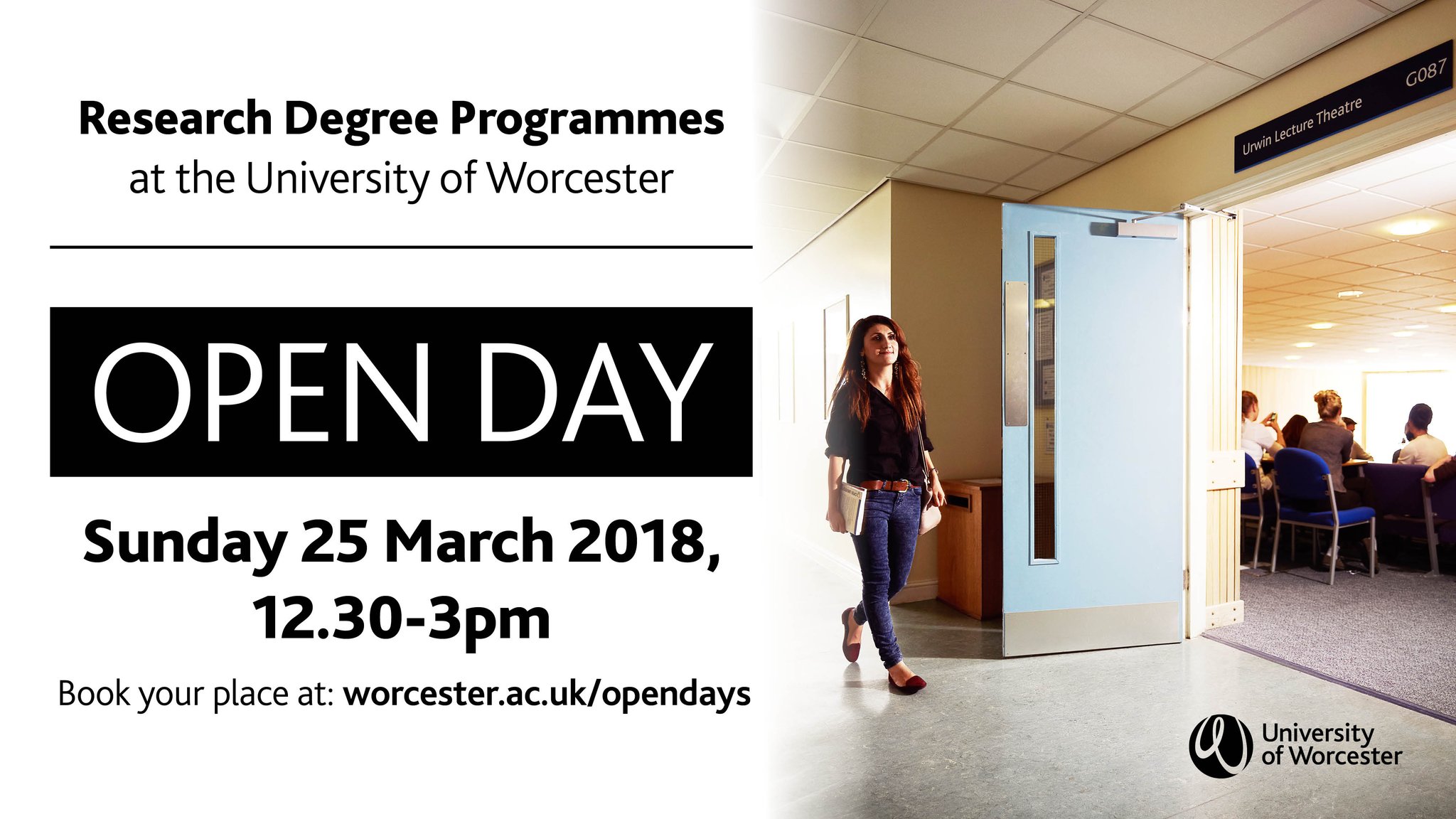 Did you know we have a range of fully funded PhD studentships for 2018/19 entry?
Capturing experiences of long-term conditions using digital photography
Psychological resilience amongst healthcare workers: An exploration of the nature of team relationships
Signalling Pathways in Myeloid Leukaemia
Fine Art
History – broadly, one of the following areas:

Women and the Wartime Home Fronts in Twentieth-Century Britain
The Role and Impact of Empire on Britain's Politics, Culture and Society since the late 19th Century.
Politics, ideology and identities in Britain and Ireland, c.1688-1848.
Religion and the supernatural in early modern England
The Atlantic Slave Trade, Slavery and Abolition, c. 1700-1860.
The USA, Global/Transnational Relations and the World War II Era
Find out more here and join us at our open event to learn more about studying at University of Worcester.
Book your place.